This page is dedicated to services, products, and companies that I have used and/or that come highly recommended. It is often difficult to find products and services that cater to special needs children, so I have done the leg work for you! Here you will find recommended services and products in one place so there is one less thing that you have to think about.
Some of the links below are affiliate links, but I have not put anything on this page that I have not personally used or that I have not verified.
Academic Help
WyzAnt Tutoring. Are you looking for academic help for your child? Maybe you should hire a tutor. WyzAnt Tutoring offers a variety of tutors in different subject areas and tutors specifically for special needs children. Tutors are screened and undergo background checks to make sure they are qualified. I like WyzAnt because signing up and finding a tutor is very simple. Payments are secured and most tutors charge $30 – $50/hr. However, some tutors charge less than that.
Autism
 National Autism Resources. National Autism Resources promotes products that are selected and recommended by parents, therapists, and individuals who work with children on the autism spectrum. They have items for social skills, anxiety and anger management, sensory and oral motor. One of their popular items is the weighted vest, which is $84.99.
Educational Resources
Learning Resources.  Learning Resources provides hands-on educational products to help with motor skills, academics, and social and behavioral skills for special needs children.  They also have a lot of sensory integration toys for children with autism and/or other children who may have sensory processing issues. I have used some of their products in the classroom for my special needs preschool students. They are reasonably priced and have a great variety of products. 
 Dellosa Publishing Group. Carson-Dellosa provides a variety of educational materials for toddlers through high school age. These materials are great for homeschooling, extra enrichment, and/or seasonal activities. Carson-Dellosa also has a special needs section that provides materials for behavior management, language and communication, autism spectrum disorders, and social and life skills. I especially like their materials for language and communication. They provide a lot of visual aides to enhance speech and language skills. When visiting the website, do not forget to check out their free activities!
Evan-Moor Educational Publishers. Evan-Moor offers educational materials for grades PreK – 8th grade focusing on reading, language, math, social studies and science. They also sell a lot of parent resources that you can use for extra enrichment or for homeschooling. I was able to use their educational materials for classroom and homework activities.
Games and Toys
Marbles, The Brain Store. Are you looking for some cool toys that improve focus and attention? Then check out Marbles, The Brain Store. They have the best brain games that enhance memory and creativity, promote multi-tasking, and help individuals with visual perception and critical thinking. Their products are great for children with ADHD and anyone who has experienced memory loss or a traumatic brain injury.
Melissa and Doug. Melissa and Doug offer a variety of educational products that focus on music, arts, speech and auditory, motor and emotional skills. They also have a lot of different options for babies up to older elementary aged children. I have used several of their products in my classroom. I particularly recommend their puzzles, puppets, and cars and trucks. Their wooden puzzles are very durable and the boys in my classroom loved the vehicle play sets! One of the cool things about their company is they offer a lot of wooden educational toys. This is particularly helpful if you are trying to avoid plastic items.

Little Tikes. Little Tikes
 has a variety of products and toys from cars to playhouses to furniture, you name it. They also have products evaluated and rated by AblePlay that provides parents with information on toys for children with special needs.
Recreation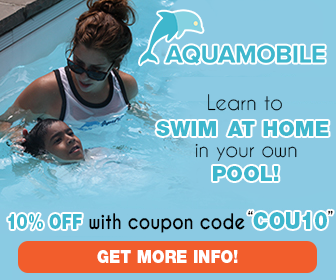 Aqua Mobile Swim School. Aqua Mobile Swim School is an at-home private swim instruction company servicing the United States and Canada. The company provides experienced swim instructors with convenience and flexibility for swim lessons. They also have certified instructors that work with special needs children. Check to see if they service your state.
Sensory
Fun and Function. Fun and Function  offers a variety of sensory tools that you can use for home, when building a sensory room, or when you are on the go. The company was created by therapists and educators, so they know what is needed for children with sensory processing issues, autism, anxiety, ADHD, and/or any other processing issues. From fidget toys to rockers to break boxes, this company has a lot to choose from.
Shoes and Clothing 
Stride Rite. Stride Rite
 has several stores across the United States and Canada, as well as their brand is sold in other stores. Stride Rite is one of the only brands that sells children's shoes in medium, wide and extra wide from newborn through youth size 6. They also have their own line of "comfort seam" socks that are tight-fitting and minimize discomfort.
 Silvert's. Is dressing a challenge for your child? Then you should look into Silvert's products. Silvert's adaptive clothing and footwear is designed specifically for those facing physical challenges and who are handicapped, disabled or have lowered mobility issues. Silvert's provides adaptive clothing with domes/snaps, VELCRO®, Easy Touch and Zipper closures. Their products are invaluable to those who are unable to dress due to physical disabilities and/or who are wheelchair dependent. If your child has any physical challenges due to their disability, this company's products are great to encourage independence. 
Special Needs Care
Care.com. Unfortunately, many parents struggle to find adequate care for their children, especially when their child has special needs. Care.com provides experienced professionals for nanny and babysitting services for special needs children. You can go online and search specifically for special needs care. This may be option for you if you are having difficulty finding a sitter or respite care.
Sittercity. Sittercity is another company that offers sitters who have experience with special needs care. They provide top rated caregivers who have experience with autism, Down syndrome, visual impairments and more. This is another great resource when you are looking for sitter care.
Vacation
Autism of the Seas. Autism of the Seas is a company dedicated to people and families living with autism and other related disabilities. They cruise with Royal Caribbean, Norwegian Cruise Line, Carnival Cruise Line, Disney Cruise Line, and Celebrity Cruises. When you cruise with their staff, they provide private activities, respite care, and reserved seating for shows and meals. Check out their website for articles about traveling with children with autism.
Beaches Turks & Caicos Resort. Beaches Turks & Caicos Resort Villages & Spa
 is an all-inclusive resort by Sandals located on the island Providenciales. One great thing about this resort is that starting at $8 per hour, Beaches offers one-on-one care for children with special needs to ensure everyone is able participate in their KidsCamp. The staff will also modify any activities to make sure all children, regardless of ability or disability can participate. In addition to the KidsCamp, the resort will accommodate special dietary restrictions such as gluten-free, dairy-free, or nut-free.
***Continue to check this page for more updates and recommendations.***